What makes Lowfeld Soul Food different? The freshness!!! When you place an order, we package your product based on your request. When you receive your order, the product has not been in the bag for longer than 5 days. That makes all the difference.
Fresh Products
Regular price
Sale price
$15.00 USD
Unit price
per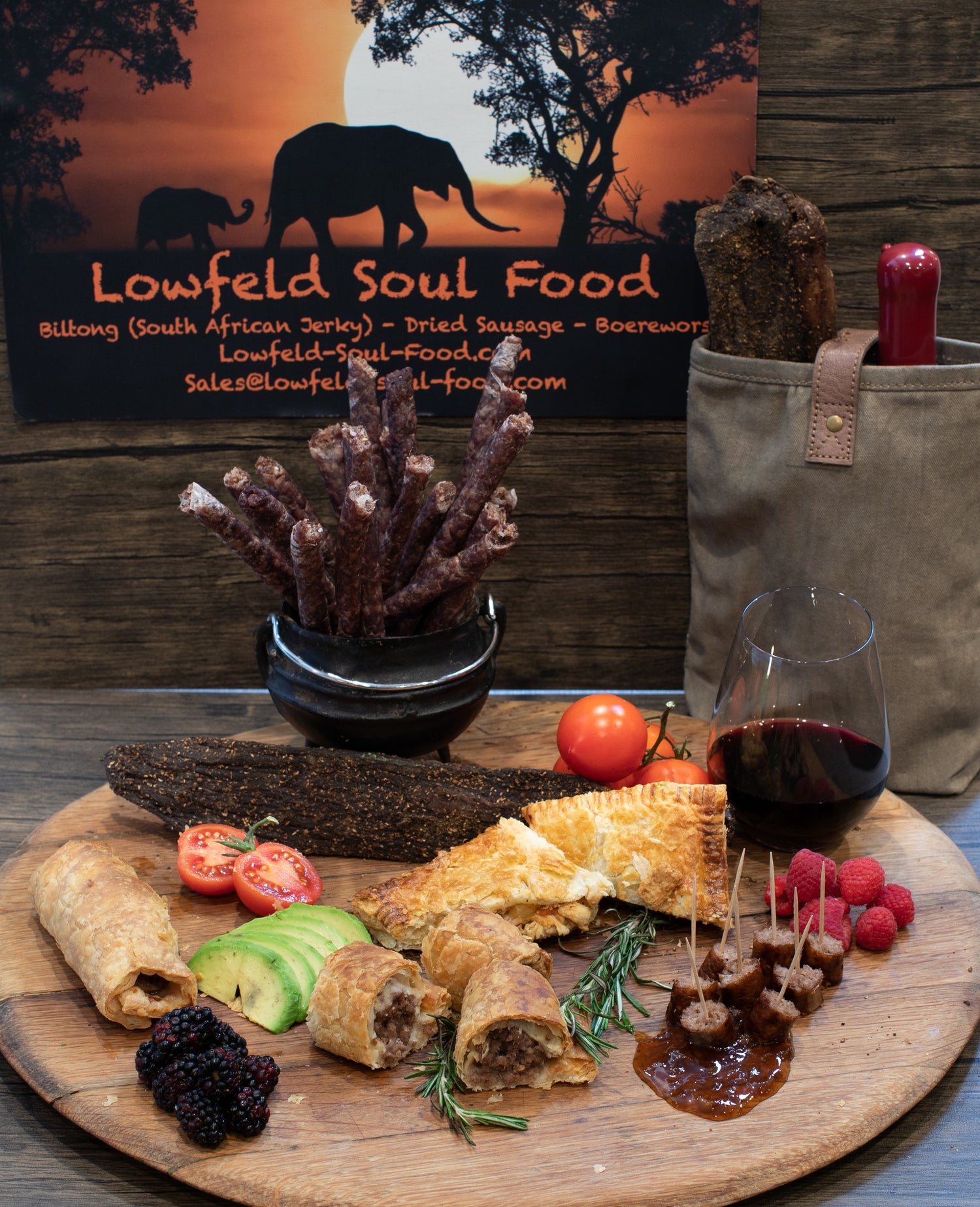 South African cured meats with a difference
We are a small company that aims to please. We make biltong, droëwors, and boerewors to order. We believe we can provide the freshest products in the market today. We also use traditional brown paper bags, just like the butcher back home. This may mean that you may have to wait a little longer, but it will most certainly be much fresher.
What some customers say - See testimonials for more
Testimonials
Anneli Badenhorst

Ons wil net vir julle se hoe ongelooflik lekker julle biltong en droëwors is. Ons bly baie lankal in die land, en dit was die woonderlikste onderving om julle produkte te kry. Ons is "gehook"!!! Baie dankie julle, ditis so goed as om in SA te wees! Altwee ons kinders en gades het reeds ook by julle bestel en almal voel dieselfde!

Matthew Smith

Just wanted to thank you for the best biltong I've ever had in America. I grew up in joburg and I've been in the USA for 12 years and I've tried every biltong supplier in this country and your sir are the real deal. Really fantastic authentic biltong just like my childhood butcher. I can't thank you enough. The flavor and quality take me back home.

You have a new customer for life.

Jeanthe Strydom

I have tried sooo many biltong here in the States and this was the first time the very first bite of droëwors immediately tasted like home.... so did the biltong.... Absolutely delicious and I highly recommend it!!
Origins
I was born and raised in the Lowveld (pronounced Lowfeld) of South Africa, situated close to the Kruger Park game reserve. The direct translation of Lowveld to US English is Low Country. Both beautiful places and dear to our hearts. We wanted to link our past with our future and we came up with the name Lowfeld Soul Foods as the food we love and share share with people in our new home reminds us of home.